Some more goodies..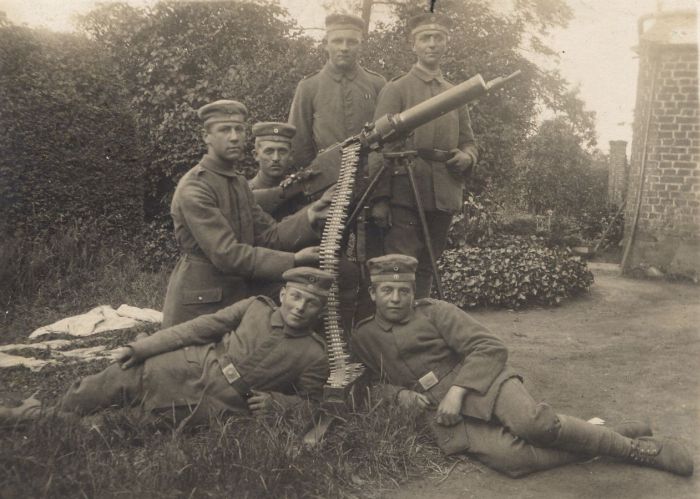 A scarce photo of a Tripod being used in an anti Aircraft role. Most tripod Photos are from the 1930s.
German machine gunners inspect a captured Russian Maxim
To return to page 6 click HERE
An interesting shot of a MG position with the rifles in a specially made rifle rack.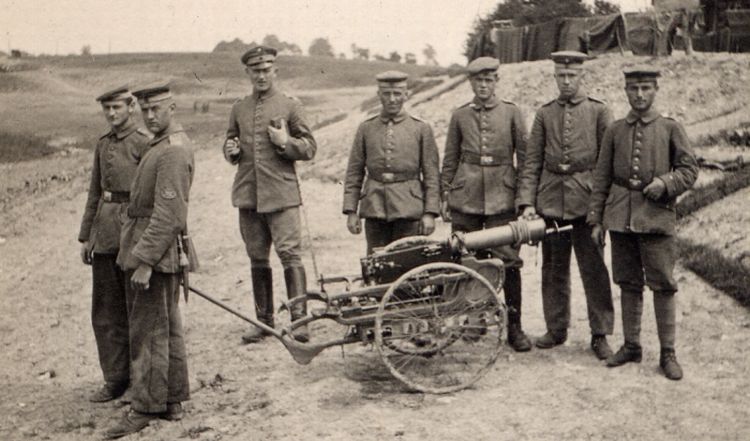 Machine gunners from the 122nd Infantry Regiment
Infantrymen on a machinegun course in the Münsterlager, 1918
To continue to page 8 go HERE