To return to the weapons page click HERE

| | |
| --- | --- |
| Above: German troops survey the damage after the explosion of an underground mine in April 1918 | Spalte 2 |
Above: The 3rd M.G.... etc. etc. etc.... thats why they have the shield in front of them.... ;-)
Above: A postcard of a Marine-Infanterie M.G.K. unloading their equipment.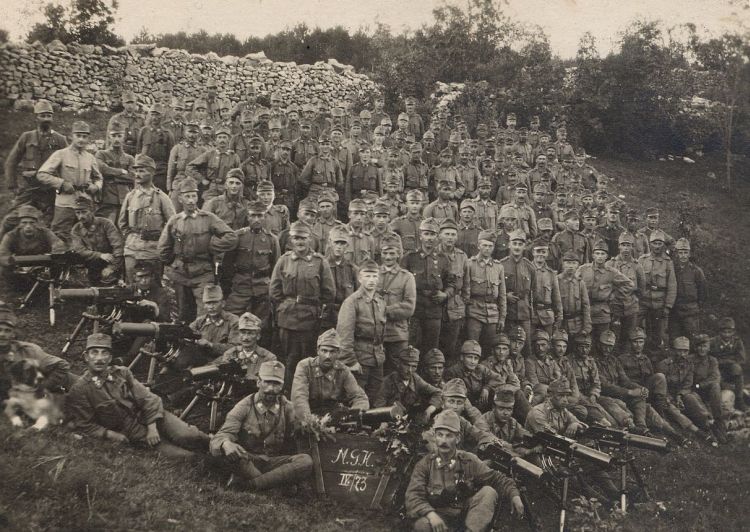 Above: An Austrian MG Unit to round off the day.... NOT MG 08 of course!
Above: An interesting shot which seems to show advancing German troops with a dead Machine Gunner in the foreground, his MG08 propped up against the tree.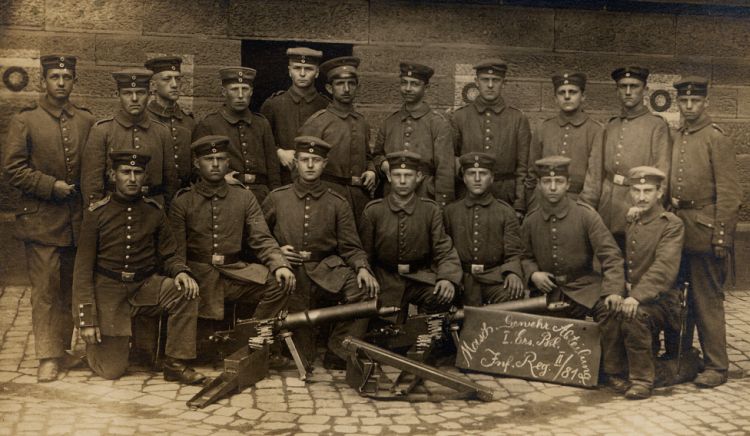 Above: An Ersatz unit of the I.R. 81 with MG 08/15. Notice how the strap has worn away the paint MG.
An interesting combination with the MG armbadge worn with the Blacksmiths badge.
Above: A period Postcard showing MGs in position
To continue to the next page go HERE