To return to the weapons page click HERE

Above: Professional photograph stamped (in German) "Not for publication" on the back.
Above: MG08/15 team from the 8th Komp. 18. Bayer. Inf. Regt in August 1917
Above: No Info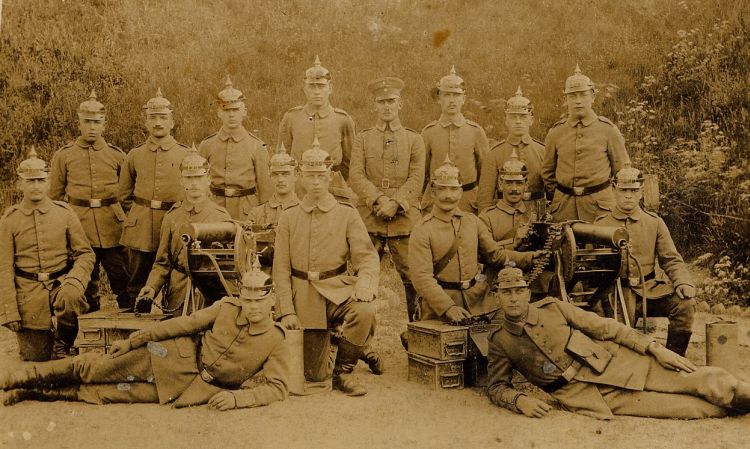 Above: The man laying in the right corner MAY have a shoulder strap with "56" on it. Tough call.
Above: Men of the Infantry Regt 133.
Above: An interesting one for Verdun "fans"... Wavrille is an area just behind the German lines at Verdun. Photo taken in July 1917.
Above: A young machine gunner in Feb. 1919.

To return to the previous album page go HERE