To return to the article on the Machine Gun Units click HERE

Above: A rare treat, a post war shot of a rare little toy....
Above: a 08 and 08/15 used in the Freikorps fighting in Berlin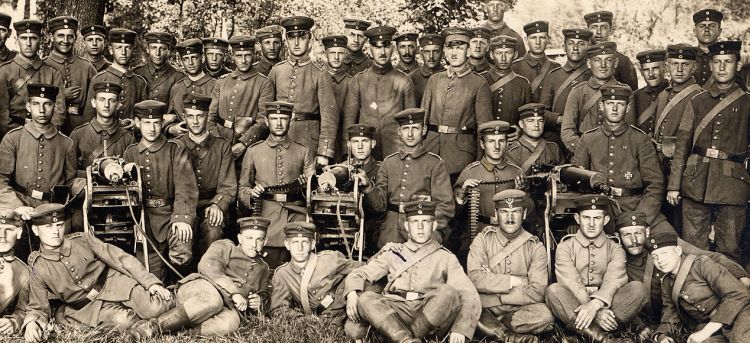 Above: The II Ersatz Masch. Gew. Komp. of the VI A.K. in summer 1918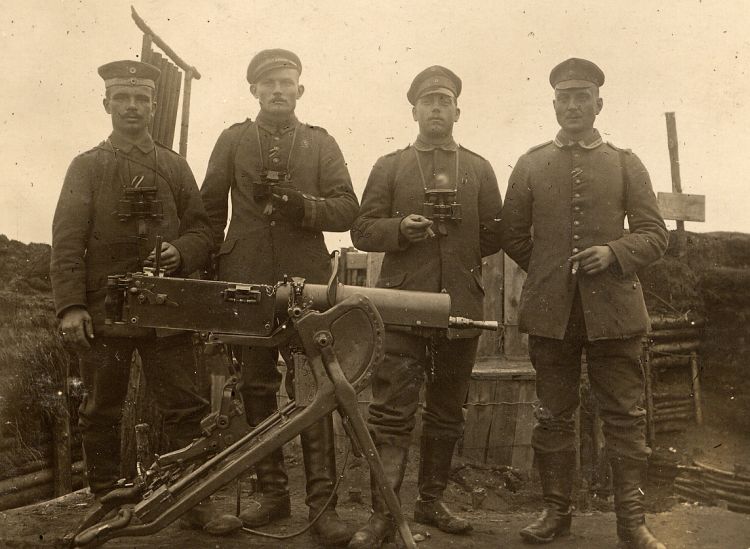 Above: NCOs taking a cigar break...
Above: Machinegunners advance on a period postcard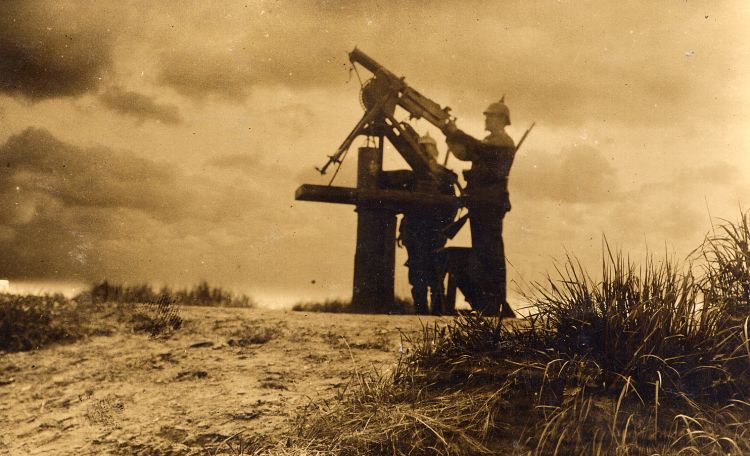 Above: Machine gunners watching for enemy aircraft
Above: A postcard sold to raise funds for the M.G.K. of the 3. Marine Infanterie Regiment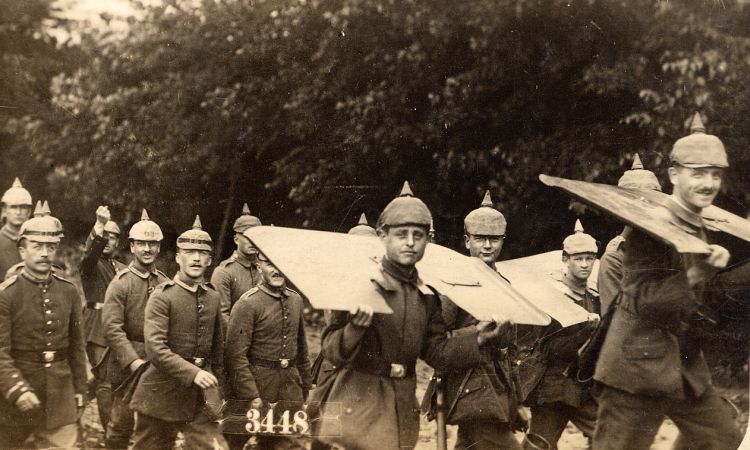 Above: Gunners of the 69. Infanterie Regiment carry the front armored plates for the M.G. 08
Above: Gunners of the Reserve Infanterie Regiment 236. Note the exceptionally rare Mundungsdeckel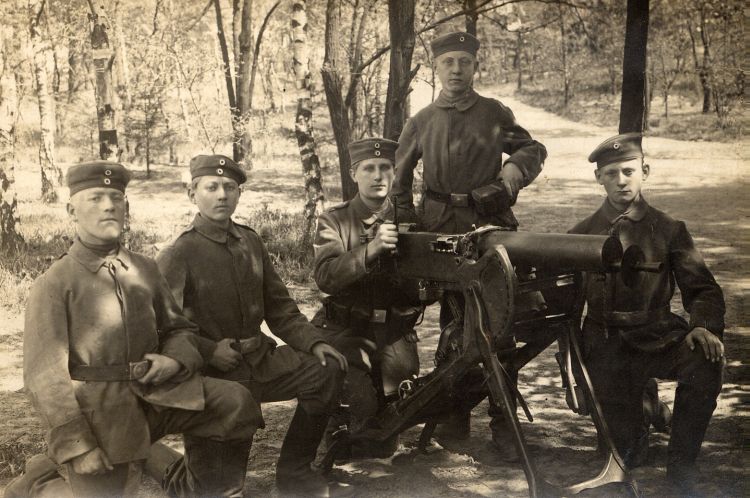 Above: Youngsters with automatic weapons...
To continue to the next page go HERE